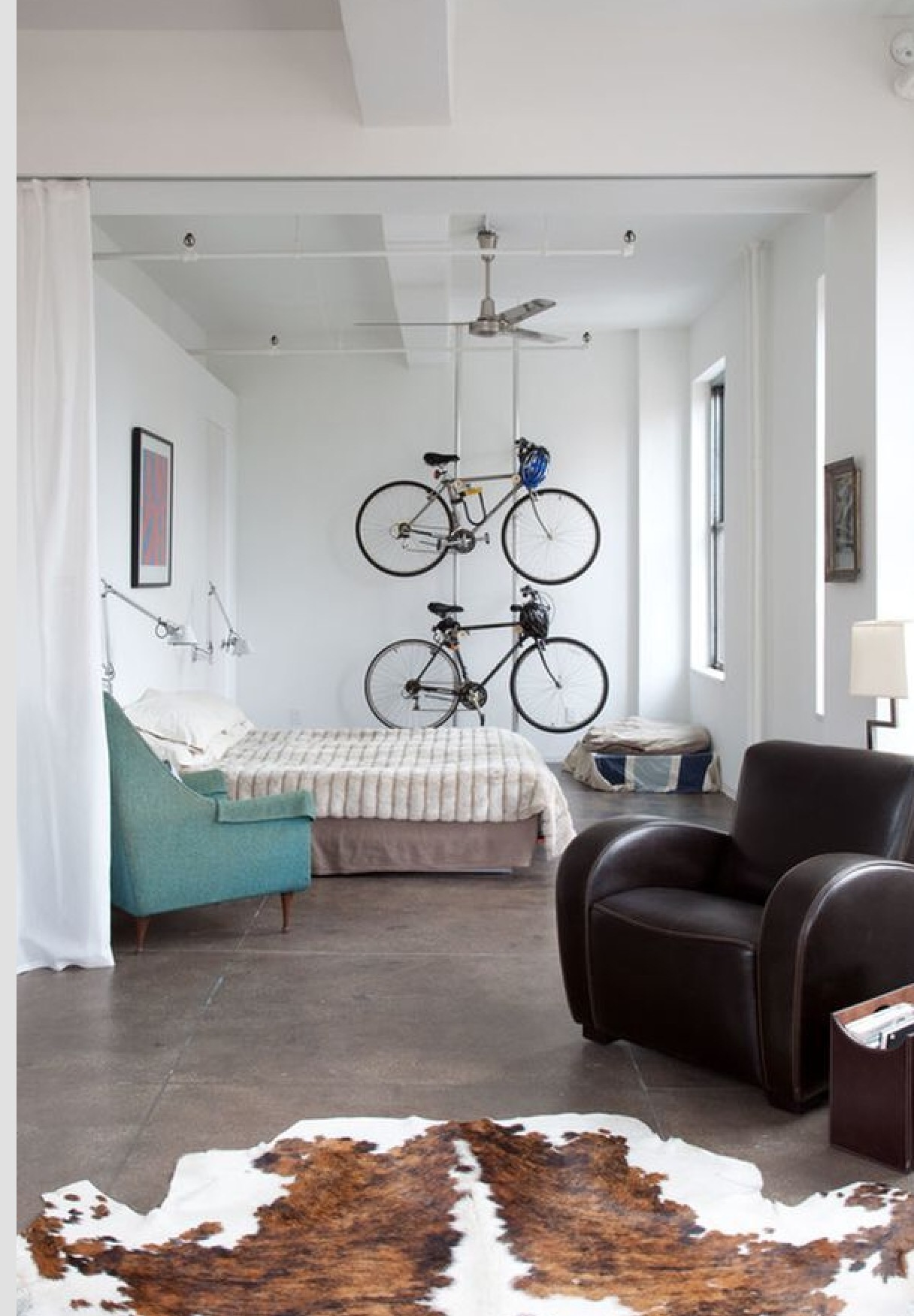 Perhaps it is not necessary to go to the extremes  this New York apartment owner has to store the bikes as decorator items, but we help you with practical solutions closer that achieve the look.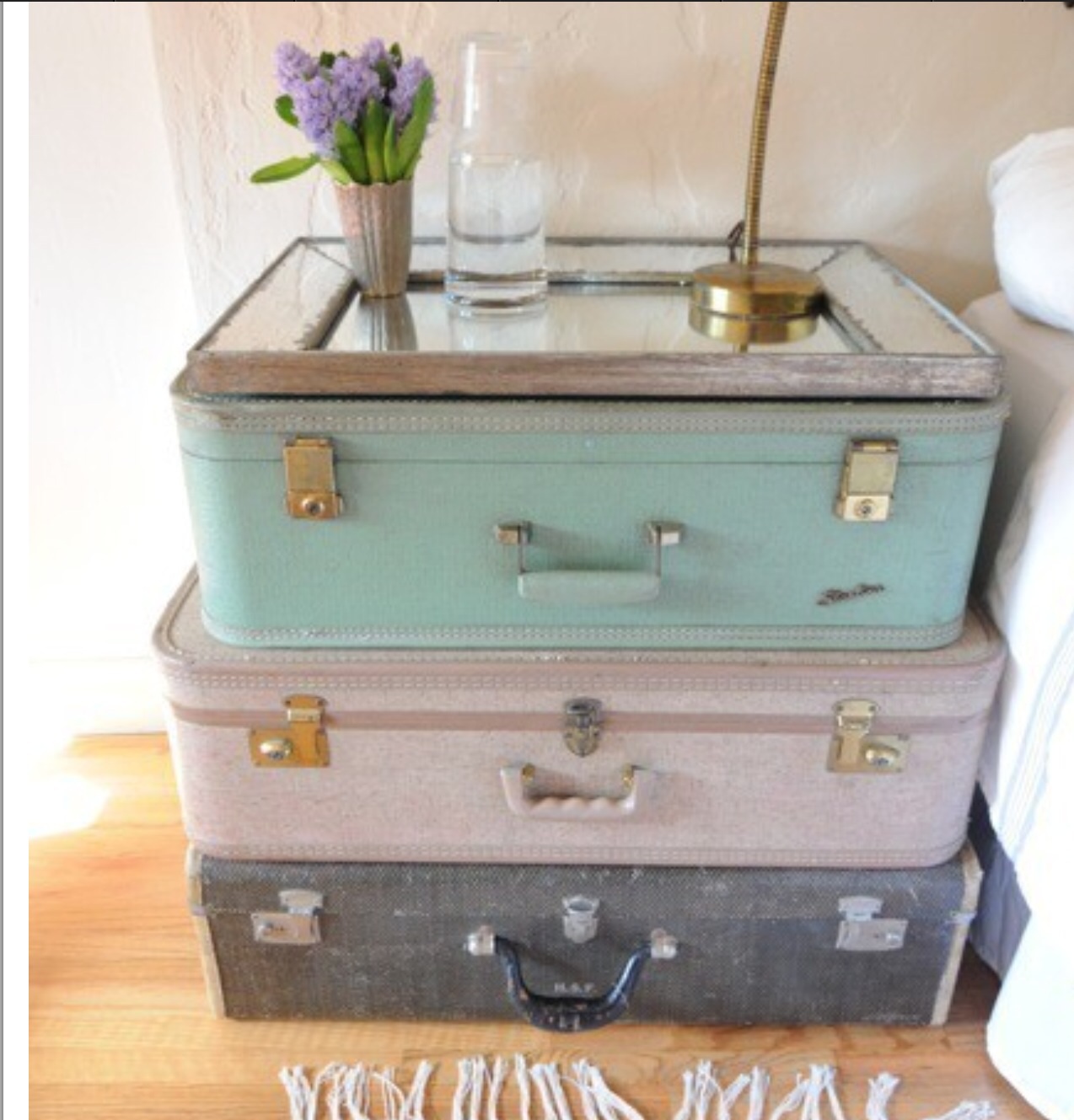 Like these wonderful old suitcases converted into a bedside table complete with an unused mirror for the table top.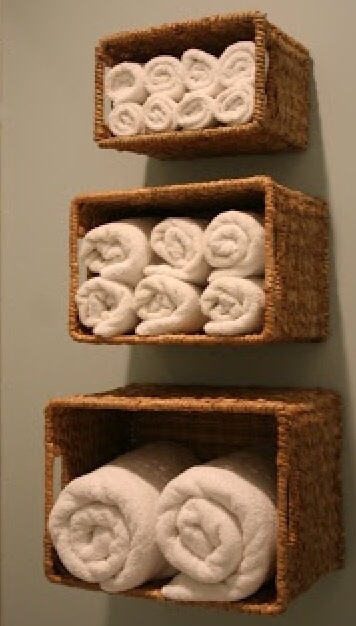 Or these simple baskets attached to the bathroom wall to hold towels. They all represent decorative and functional.
If you would like to get the "look" contact Jo to help you achieve your goals and desires.