Curb Appeal
When selling your property great emphasis is concentrated on the interior of your home. But what about the exterior … this is the first thing people see when they drive by after seeing the listing online, or as they wait outside for the real estate agent. This is where their emotional connection – or not – begins.
Remember, the entire time your home is for sale, your exterior is on stage. Bad curb appeal can actually discourage a potential buyer from wanting to even look inside.
So … let's get started. It's springtime and you need to complete some simple tasks that can make a huge difference:
Mow and rake the lawn, & weed the garden

Dig out any dead plants

Pressure wash the steps – or the entire exterior of the home if required

Get a new front door mat

Put some colour at the front entry way – a wreath on the door, a coloured pot, some pretty flowers

Don't forget to let the sunshine in – trim down tall trees or bushes, and wash the windows!

Sweep paths, decks, and driveways

Attend to minor repairs – doors that don't close properly, peeling paint, doorbell not working, rusty mailbox, exterior lights not working, loose railings, etc.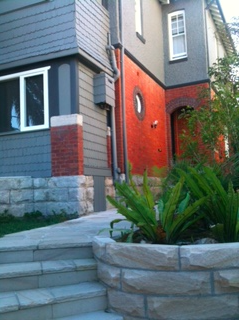 We transformed this home to Picture Perfect
We not only declutter and style the inside of your home, but will also advise on how to present the exterior for maximum appeal to buyers.
Call Jo 0438 291 568.